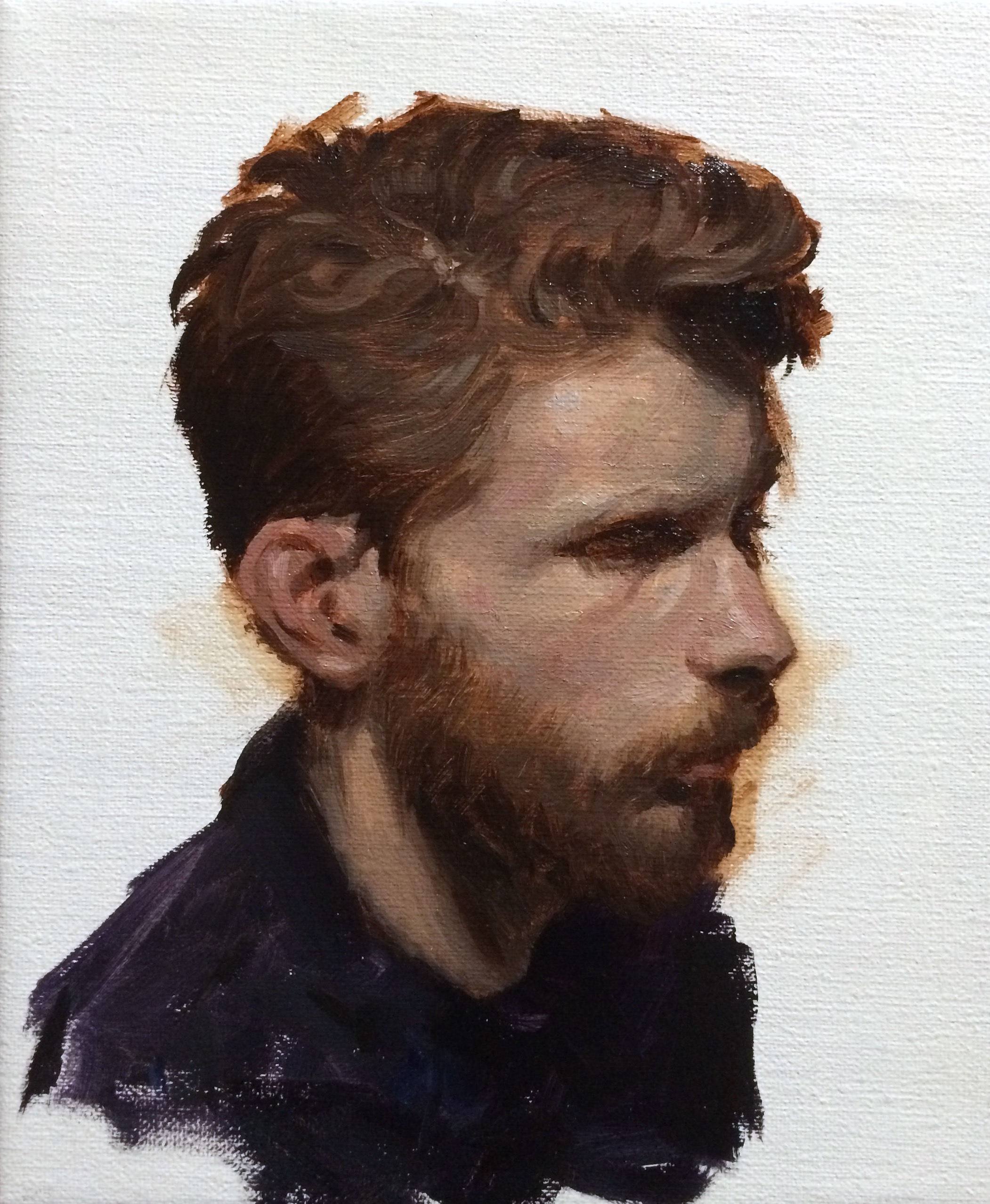 Stephanie Kullberg (1992)
Sverige / Sweden
Nils-Gustaf / Nils-Gustaf
Olie på lærred / Oil on canvas
26 x 23 cm
Stephanie Kullberg är född och uppväxt i ett litet samhälle på Bjärehalvön, Skåne, Sverige. Vid 20 års ålder började Stephanie Kullberg sin utbildning vid den klassiska konstskolan The Florence Academy of Art, Sweden. Där blev hon under sitt tredje och sista år tilldelad jobb som assisterande lärare och utmärkelser som
excellent student work award och det prestigefyllda Painting of the Year Award. Nu frilansar hon som konstnär på heltid. Porträttet avbildar en ung konstnärsstudent och är målad i en så kallad "Alla
Prima" teknik under en och samma sittning.